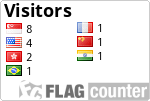 Two sides of the same coin.

Midnight and Parody band together as one and share their fate on this very site. Descriptions will change, artworks will fall, and stupidity will never cease. So watch out for their adventures as they fight each other with wits and talents.

You will be entertained... or die trying.